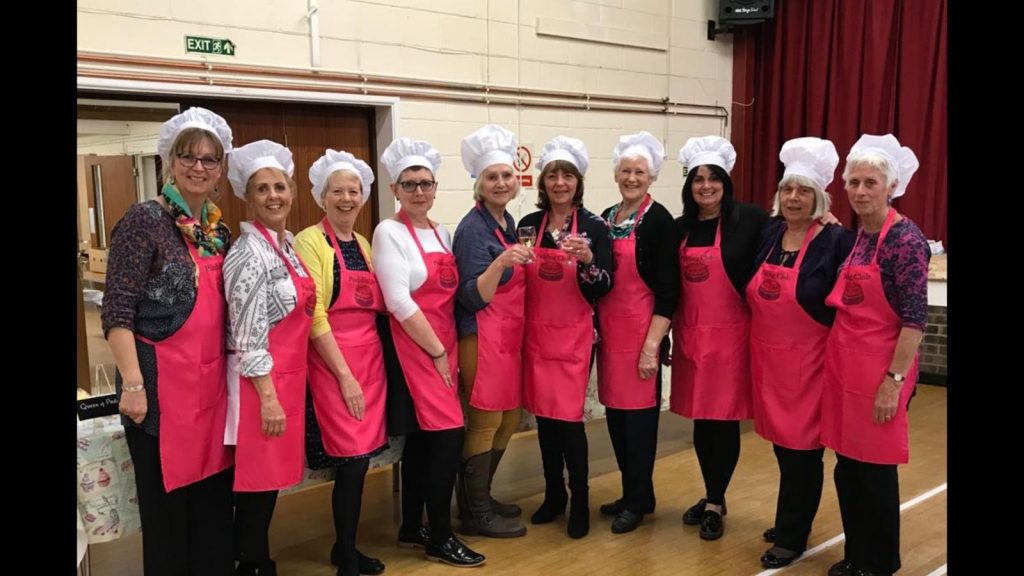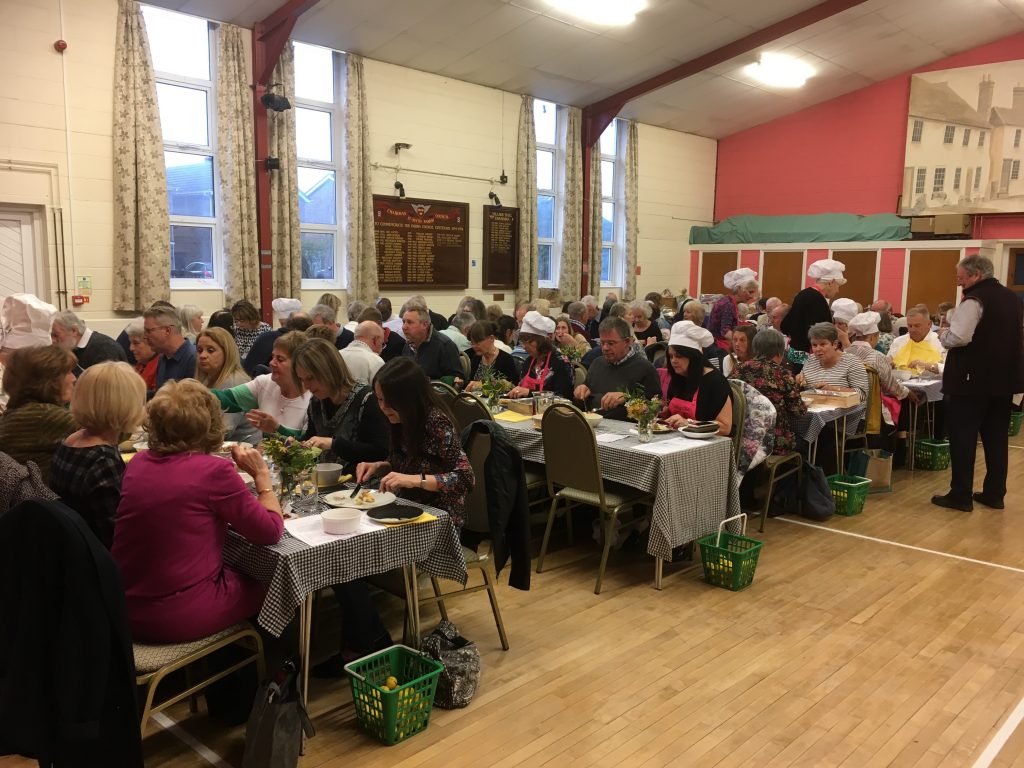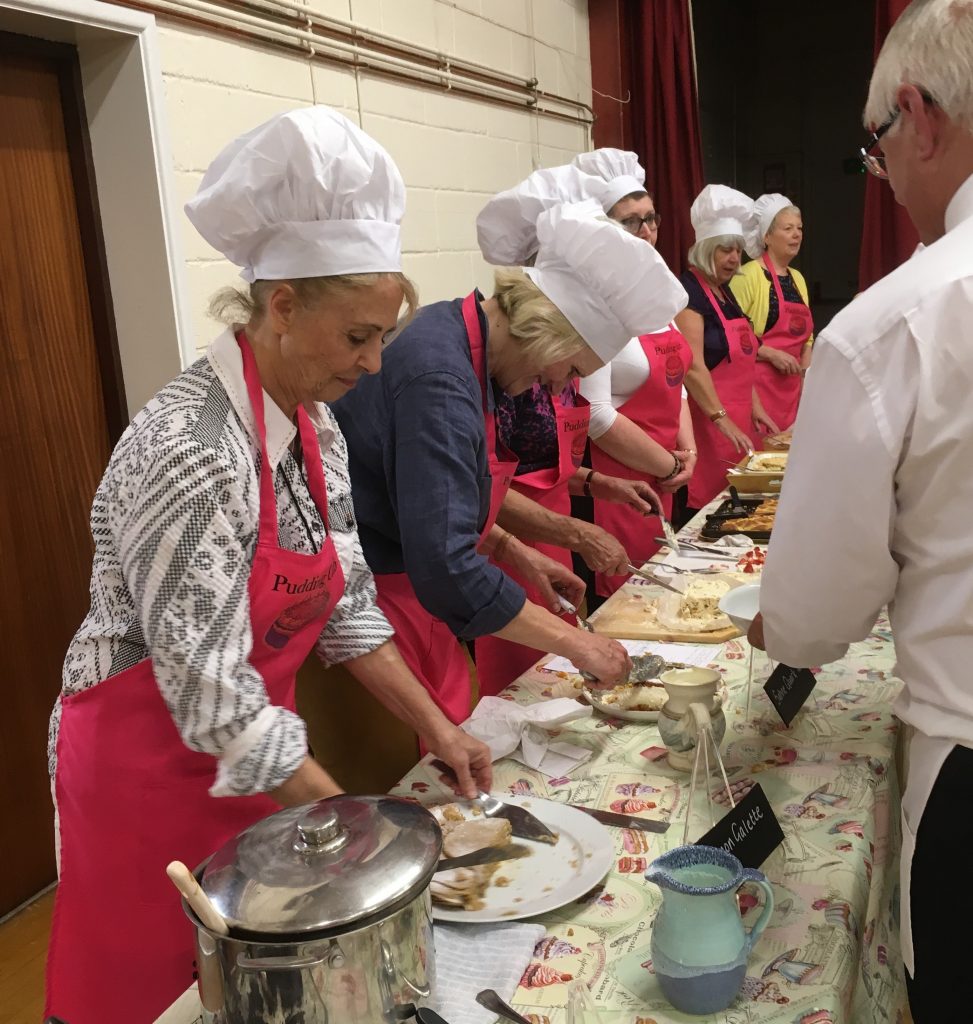 The Pudding Club Supper 
An amazing total of £2334.37 was raised at this fundraising feast. It was a fabulous event supported by the whole community with ten puddings in total to sample following a shared savoury starter. Puddings were paraded to much cheering and applause and some even managed all ten puds!  The top picture shows the fabulous team of cooks and helpers!
£1,000 was given to St Osyth C of E school PTFA swimming pool fund, £1,000 to St Osyth News and the Church enjoyed the remaining £334.37.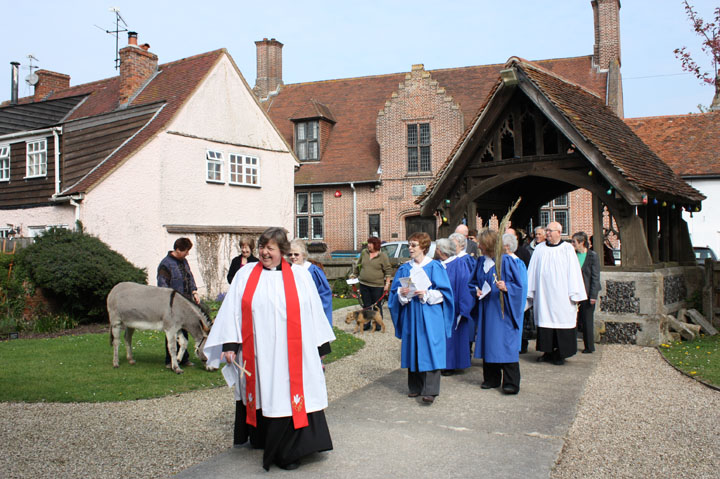 Sunday 14th April – Palm Sunday Procession with our Donkey!