Date for your Diary – St Osyth Church Christmas Fayre – Saturday 30th November.  
10am – 1.30pm with the Grand Draw at 12.45pm.
There will be lots of craft stalls plus books, bric a brac, card, cakes, mulled wine etc
A BIG thank you goes to Dollar of Nisa Stores for a generous donation of £1,889 to go towards the new sound and audio system in the Church. This sum comes from a fund called 'Making a Difference Locally' which Nisa Stores nationally run to help worthy causes near their shops.  
Art Exhibition
The Chisbon Colourists are holding their Art Exhibition from Saturday 2nd Aug through to Wednesday 7th August – 10am – 4pm apart from Sunday when it is from 1pm – 4pm. 20% of any paintings sold gotes towards the new church weathervane.
Summer Outreach
On Monday 28th, Tuesday 29th and Wednesday 30th July  the children were invited to the Church Room to learn something new about Noah, Ruth, Naomi and Jonah's friendship with God.  These days included lots of fun activities and was very well supported! 
Ride and Stride 14th September 2019
This is a national fund raising event run by Friends of Essex Churches.  Half the money raised through sponsoring goes to our own Church and particpants aim to visit as many churches as they can either by bicycle or car!  Unfortunately Jenny and Derek can't take part as usual this year so we are looking of other volunteers – please talk to Sonia or Sharon if you are interested. 
St Osyth Open Gardens June 2019
We had a very successful Open Gardens Weekend in June – a big thanks to Christine Harman for organising it and to everyone who opened their gardens!  £850 was raised for the Church – a magnificent result.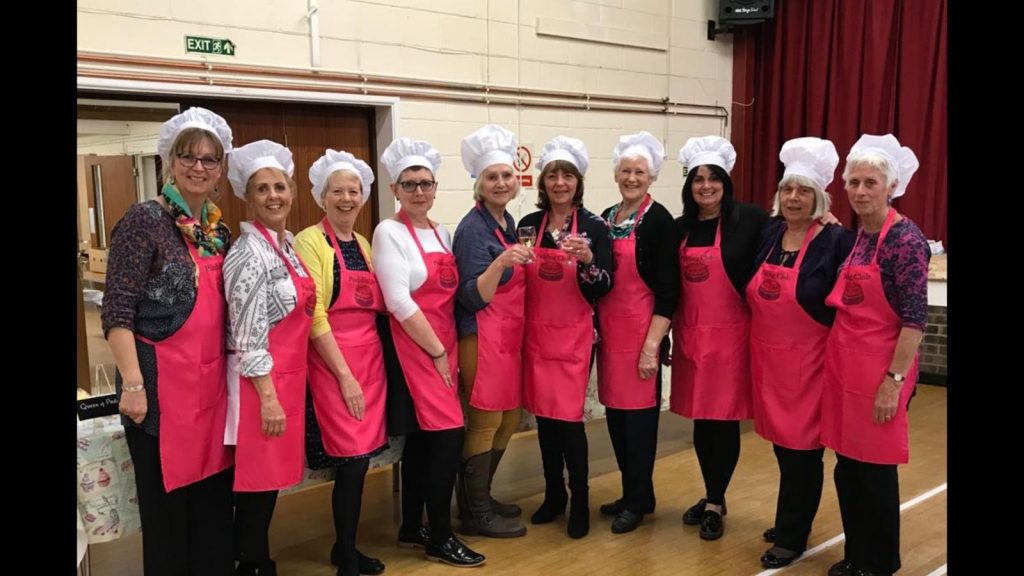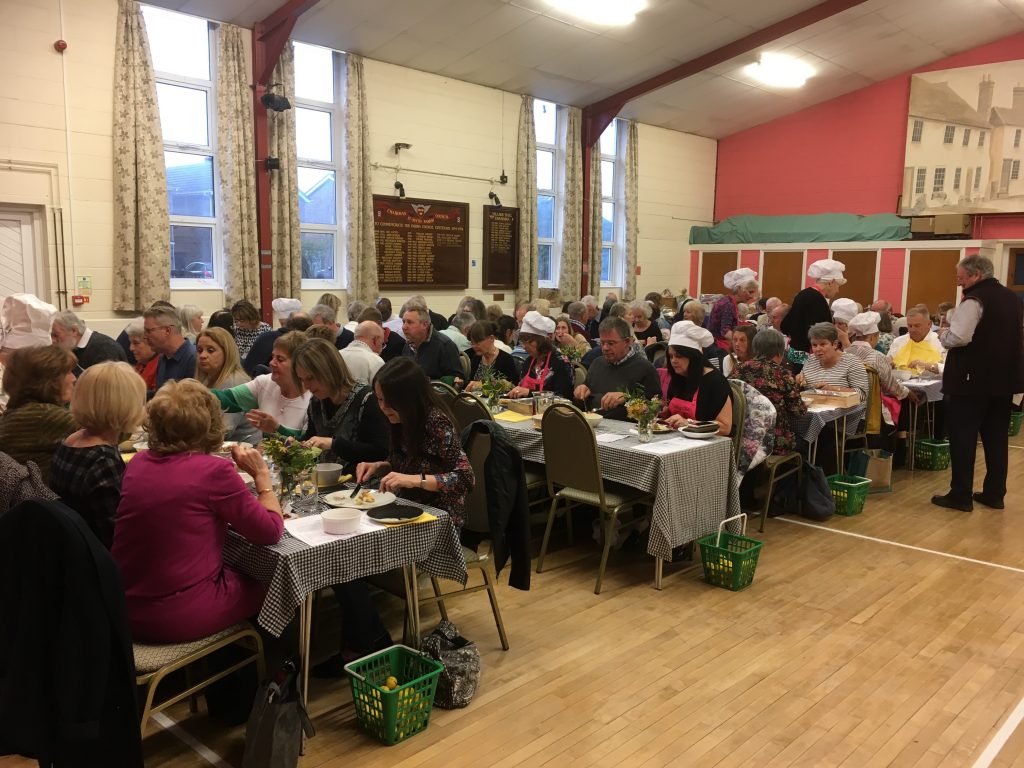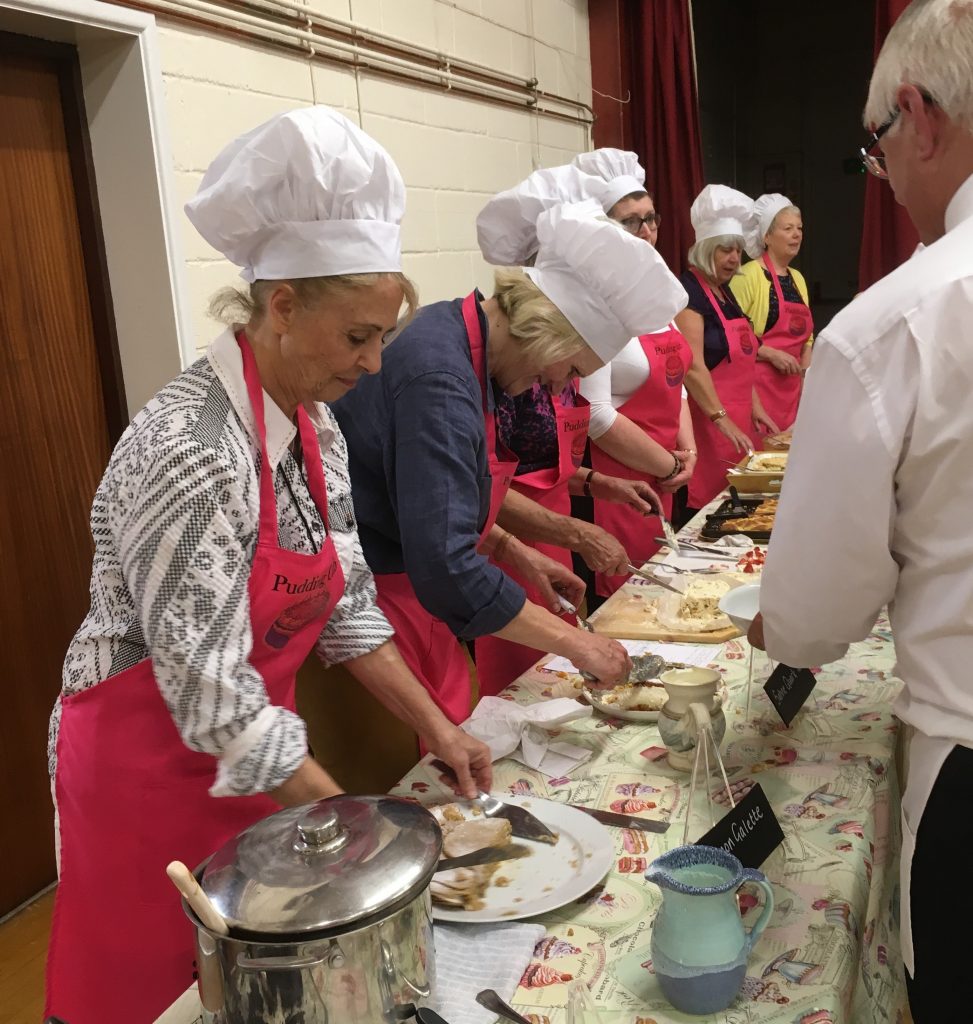 The Pudding Club Supper 
An amazing total of £2334.37 was raised at this fundraising feast. It was a fabulous event supported by the whole community with ten puddings in total to sample following a shared savoury starter. Puddings were paraded to much cheering and applause and some even managed all ten puds!  The top picture shows the fabulous team of cooks and helpers!
£1,000 was given to St Osyth C of E school PTFA swimming pool fund, £1,000 to St Osyth News and the Church enjoyed the remaining £334.37.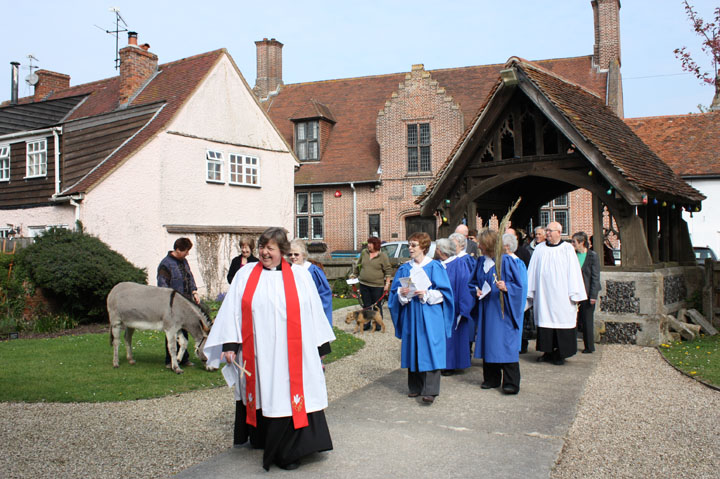 Sunday 14th April – Palm Sunday Procession with our Donkey!