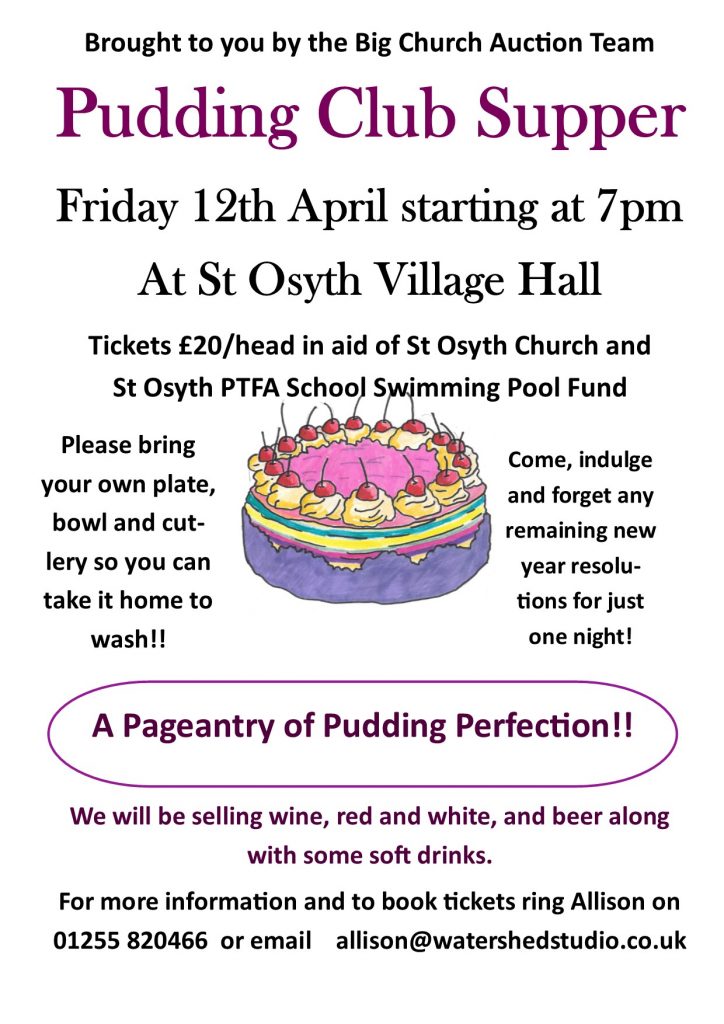 Pudding Club Supper – brought to you by the Big Church Auction Team!  Join us for this fun, calorie laden supper.  We are raising money for the Church and for the School PTFA Swimming Pool Fund – reaching out to help this, and future generations of young people of our village learn to swim! After a light supper and numerous homemade puddings, guests depart (no pun intended – we hope you all make it out alive) with a certificate of endurance.  A entertaining and enjoyable evening guaranteed! 
We will be selling drinks, (red and white wine and beer plus soft drinks)and there will be a raffle and other fun and games! 
For more information and to book tickets ring Allison on 01255 820466                                   allison@watershedstudio.co.uk.  We can take payment via bank transfer, card in person or cash – receipts will be emailed..