Welcome to the Parish Church of St Peter & St Paul
Hello and welcome to our website.
I am sure you will find what you are looking for and I do hope that it will include a visit to our Church.
St Osyth Parish Church is a beautiful building which lies in the centre of the village.  Whether you are a member of a congregation or a visitor, or just passing and drawn by spiritual need we hope you will find our Church a welcoming and uplifting place to be.  You will not be visiting a museum but a lively centre of worship and music.  It is a happy, special place and we hope you will join us both in worship and in the many activities that are organised here at St Peter and St Paul. You are very welcome at any of our services and we trust you will find peace, joy and friendship within our inclusive and enthusiastic Church family. 
Our Church is both used and loved in equal proportion!
Every Blessing
Sharon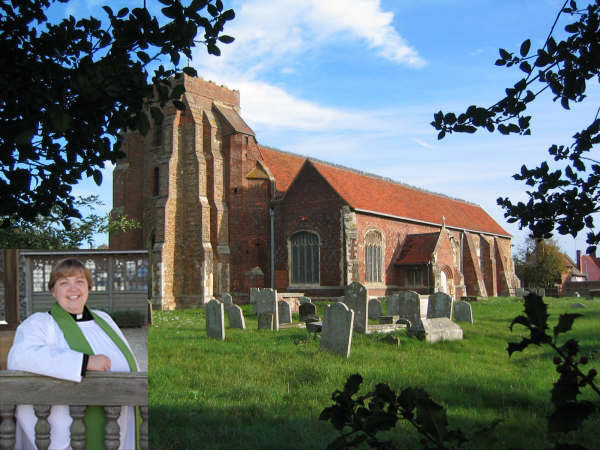 We hope that you will find the information you need on this website. It is still a work in progress so more material will be added as we go along.  At the moment it includes details of who we are, our regular services and when they are, special and seasonal services plus, of course, fund raising and social events.  If you cannot find what you are looking for then  click here to contact us. 
The Village Carol Service with the Salvation Army was a wonderful evening.  Nearly 350 people attended with the SA band leading enthusiastic carol singing.   £1,501.07 was raised during the collection plus seven tables of food, brought generously by the congregation, for the food bank.  Apparently it weighed 248kg – St Osyth is truly a giving village! 
SALVATION ARMY FOOD BANK – they still need food donations particularly during the winter period – for example tinned fish, rice, hot chocolate, dried mashed potato, powdered and Long Life milk, sugar, fruit juice and squashes – supplies are currently low and all help is gratefully appreciated!  click here for more details of how and where to help